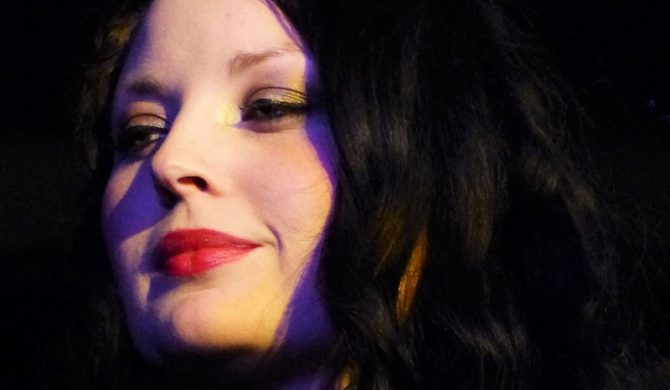 About
Hailed as having a voice that will stop you in your tracks, contemporary folk singer songwriter Emily Mae Winters' songs are quickly permeating the folk and song writing scene. A poetic singer songwriter, influenced by the likes of Gillian Welch, Carole King, Alison Krauss, Sarah Jarosz and Kate Rusby; her music splits the difference between the gentle seas of folk and country. In 2016, Emily teamed up with BBC Radio 2 Folk Award winner Ben Walker to produce her first commercial EP release 'Foreign Waters'. Her self-penned track 'Anchor' from the release won the folk category in the Guardian Songwriting Competition. The tracks have received extensive national and international folk and Americana radio play including support from the BBC Radio 2 Good Morning Sunday with Clare Balding and the BBC Radio 2 Folk Show with Mark Radcliffe. After spending last year touring doing supports, she has just released her debut album 'Siren Serenade'. Co produced by Ben Walker and Lauren Deakin Davies (Laura Marling), the album hosts a combination of self-penned and traditional folk songs and features top folk names including Evan Carson (Sam Kelly and The Lost Boys), Lukas Drinkwater and Hannah Sanders and Ben Savage. The record has been released to critical acclaim and Winters will be embarking on her second headline U.K. tour of the year this Autumn/Winter.
"Emily Mae Winters has produced an arresting, enthralling tantalising introduction to her work that leaves us hungry for more." Folk Radio UK
"Superbly crafted and dramatic song writing.. Winters' songs reflect a love of poetry, her lyrics giving a dark edge to songs that are beautifully performed. " R2 Magazine
"Some singers grow on you over time and others stop you in your tracks. Emily Mae Winters falls into the second category." Fatea Magazine
Bio
Born in Birmingham, England, raised in and around the rugged coasts of Clonakility, Southern Ireland, calling London home for years, now currently based in Cambridge (UK) Emily Mae Winters has been deemed a wanderer. Growing up listening to a wide variety of English and Irish Folk music as well as country and americana, she always felt most at home blending transatlantic sounds together. A self confessed 'poetry geek' Winters spent her days in the library writing poems which she eventually started to put to music in her bedroom where she taught herself guitar and piano.
Emily Mae moved to London in 2009 to pursue a History degree. Whilst at university, she began writing her own songs and in 2010 was a finalist in the UK Live and Unsigned competition. In 2012, she was offered a scholarship to study music and theatre at the prestigious Royal Central School of Speech and Drama. After graduating she performed in numerous theatre productions across the UK including playing Ophelia in a touring production of Shakespeare's Hamlet, whilst continuing to enter song writing competitions and gigging in and around the heart of the acoustic / roots scene in London, quickly establishing herself as a writer and performer to be reckoned with.
A poetry enthusiast, Winters worked at the Poetry Cafe in Covent Garden and at Keats House Museum, Hampstead Heath where she ran 'Playing Poetry' events for fellow poets and musicians. She also ran poetry and music workshops for children at libraries and schools. Winters' passion for music and words plays out in the "construction" of her songs; crafted and poetic, receiving nothing short of excellent critical acclaim. As she became gradually more ensconced in the London folk scene and began performing her own headline shows, she met Radio 2 Folk award winner and musical partner to Josienne Clarke, Ben Walker.
Influenced by the likes of Nancy Kerr, The Unthanks, The Staves, Kate Rusby, Sarah Jarosz and Alison Krauss, Emily teamed up with Ben Walker to produce her first commercial release. Winters wrote all of the songs on the record and plays guitar and piano. Walker plays steel guitar and mandolin on the EP. Of the four songs on the EP, two are already award winning with 'Miles To Go' in the UK Songwriting contest Folk Category and 'Anchor' winning the folk category in the Guardian Songwriting Competition.
The tracks have been played on national folk shows including the BBC RADIO 2 Folk Show with Mark Radcliffe, BBC RADIO SCOTLAND and BBC RADIO WALES as well as lots of regional radio stations and specialist folk shows such as The Folkspot, Blues and Roots Radio, Folk is Not a Rude Word, Acoustic Routes, Folk Union, On The Crooked Road and also international music shows such as The International Americana Music Show.
This first release earned her nominations for the Fatea release of the year, Rising Star in the Folking Awards and Best EP in the Laurel Canyon Music Awards. She recently received a scholarship to showcase at Folk Alliance International in association with EFDSS (English Folk Song and Dance Society) and British Underground in the U.S.
After spending 2016 opening for top UK folk acts including Josienne Clarke and Ben Walker, Philip Henry and Hannah Martin, Adam Holmes and the Embers, Jim Moray and Hannah Sanders and Ben Savage, Emily embarked on her first solo tour this Spring and will be spending the Summer playing festivals. Her second U.K. tour of the year will begin this Autumn Winter.